Next up from the Exit Records camp is Paradise EP; a third solo venture on dBridge's acclaimed label by the unbridled and wildly stylistic Ivy Lab beat maker, Stray. Released 8th June; this gloriously warm and varied 'freestyle' batch of material has already secured wide acclaim…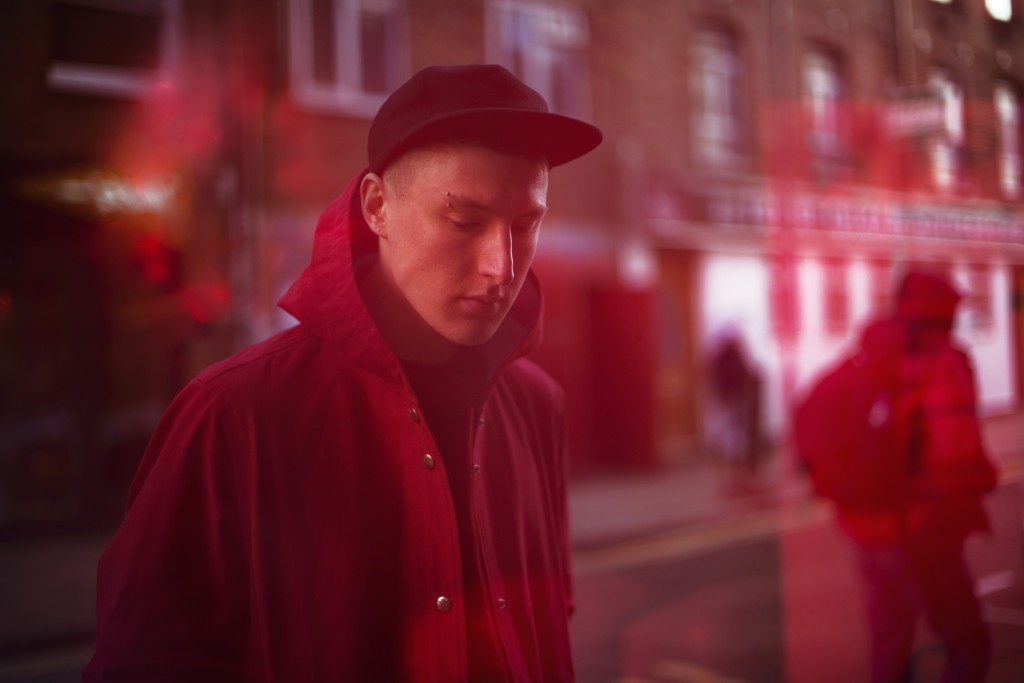 Witnessing Stray mature since his arrival in the drum and bass scene in 2009; we have heard his material evolve from the dark and minimal 'Can Of Cancun' style, to securing ample acclaim throughout the wider circles of electronic music with his distinctive hybrid solo outputs on Brownswood, Blu Mar Ten, Critical Music and Exit Records; not to mention his work in experimental drum and bass super group, Ivy Lab. With our appetites whetted by his recent free-to-download mixtape, Since You've Been Gone; Stray has thrown out the rule book on this one as he cross-pollinates jungle, juke, footwork, soul, drum and bass and hip-hop with dazzling finesse.
Paradise embarks with the bittersweet lustre of the title track. Futur-esque LA sounding pads swell beneath a lazy, chopped up hip hop beat and pitched-up vocal; switching midway into a bouncing drop as this hazy summertime dream marches on, bearing all the hallmark swagger this producer is known for.
The scene of next track is set by the bustling curbside ambience of a west coast city street before Walkonby drops unforgivingly into a devious glitch beat; sauntering lazily in a minor key throughout minimal cowbell hits, wonky string synths, crunching kicks and an uneasy bass line. Stray's unique sound palette and proclivity for edgy beats are exhibited perfectly here.
Movements is a woozy hip hop number utilising hypnotising R&B vocal samples to gorgeous effect. Stray effortlessly emotes a familiar early morning melancholy with all the sleepy soulfulness of this production. This indelible track will stay ingrained in your memory for some time.
Queen is Calibre-level liquid dynamite with a strong future element bubbling throughout. A warm sub low, subtle reese licks and an organic drum break drenches the senses before a bridge of pulsing UK bass synths lead delicately into a two-step drop. Certain to excel any summertime set; Queen is festival gold.
Sound the alarm! Battle-ready acid roller Without U is a chaotic breakbeat style track with progressive drumwork that elevates into all out war. The rapturous carnival vibe of this tune smashes the senses with its spasmodic soundclash of jungle pads, thunderous kicks, bleeps and sirens. Sounding heavy in the mix aside tunes like 'Throwback Therapy' and 'Sueno' from newcomer Fixate's Exit Records debut; Without U serves to further enshrine Stray's place within the most forward-thinking vein of the drum and bass genre.
Branflakes takes another ominous turn on the EP. This dark hip hop tune delights with its warped discordance, retro claps and acidic synths. It's another unnerving slice of wonkiness from the maverick beat maker.
And lastly; Dizzy is the sample-based digital exclusive from Paradise EP which rounds the diverse project to a close. This off-kilter hip hop track takes a musical stride: chopping and screwing James Brown's throaty exclamations and a pitched-up soul vocal atop gorgeous chords, summery string synths, jazz flute flourishes and a generous funk break.
This coming of age sees Stray's signature sound truly blossoming as the EP shapes up as arguably his best work yet. The seven tracks that comprise this latest offering continue to disobey any limitations of the genre; switching provocatively from hip hop, soul, jungle to drum and bass as Stray's unrestricted palette of influence shapes up like a freeform expression of an artist in a sweet spot. Seemingly unconcerned by notions of cohesion or concept, each diverse track is somehow unmistakable as his own; tied by the unique grammar of Stray's sound. Perfectly timed; this EP will have you primed for the good weather and hot summer nights ahead.
Image Credit: Sarah Ginn Photography
[x_share title="Share this Post" facebook="true" twitter="true" google_plus="true" email="true"][author title="About the Author"][recent_posts type="post" count="3″ orientation="horizontal" fade="false"]