Quantum Mechanix is a collaboration between Killscreen Recordings label owners Fractals (Jim Wheatley) and Thrash Pilot (Jim Kennedy). Finding their highly refined sound and minimal approach to drum and bass as a duo, their music has been supported by some serious heavyweights in the scene. And yes, before you say… they are both called Jim.
Last month, Quantum Mechanix released an EP on a label that is held in high regard here at In Reach – Nurtured Beatz Recordings. The London based label headed up by Kalm & Spindall, specialises in showcasing the deeper side of the genre. They have brought through a whole host of forward thinking and dynamic producers since its inception back in 2o13 and there looks to be no holding back on that front.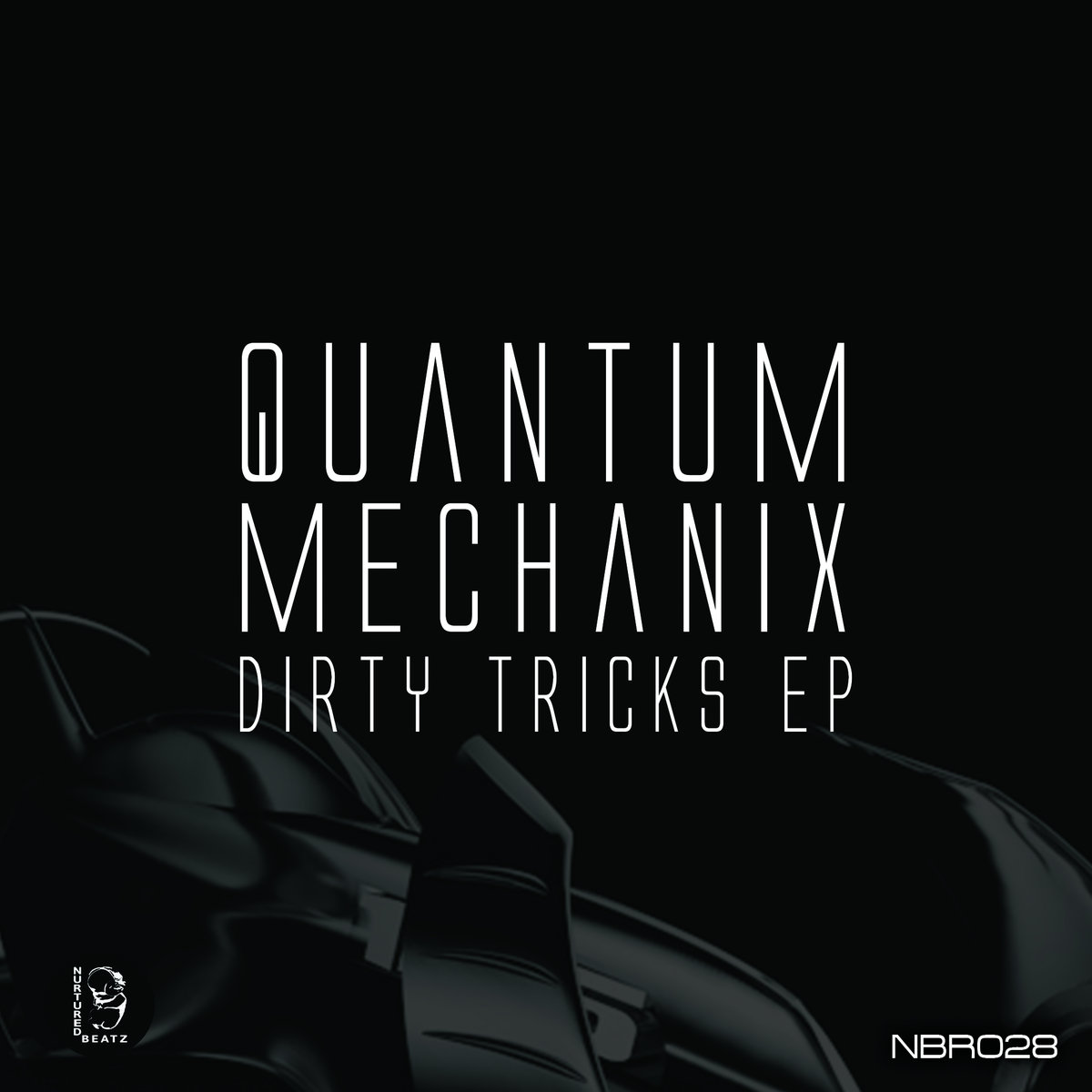 First on the 'Dirty Tricks' EP is Collider. The groove on this track is unreal! The contrast of the anthem-esque synth stabs against the funky drum beat work perfectly to deliver this truly weighty roller. Following up, Dirty Tricks is the second track and my favourite from the EP. Packed to the brim with growling bass, punchy drums and intense soundscapes, this tune really lives up to its name. There's no letting up on the next track, Remember. Ghostly echoes and suppressed high hats gradually build up before giving way to another monstrous riddim. Rounding off this dynamic EP is Scars. This rugged track comes out of nowhere. I love the percussion in this one, from the jabbing snare to the techy breaks they compliment the rumbling the bass on this.
We have been fully enjoying this EP here at In-Reach, all 4 tunes bring something different to the table but all deliver that same carnage to a dance floor. I think its safe to say we will definitely be keeping our eye out for future releases from Quantum Mechanix, you should too!
You can cop this now from Nurtured Beatz Bandcamp page here.