I thought it would never see the light of day. One of the most highly anticipated compilation albums of the year Pieces Session II, has finally landed. The main man Randall has again compiled an outstanding LP featuring tracks that have teased ravers globally for the past year or two (or maybe even three). 
If you asked 100 drum & bass fans which DJ's music collection they could have for themselves, 99 of them would probably say Randall. The man who inspired the likes of Andy C and Friction (and a whole generation at that) with his selection and precision behind the decks is showing no signs of slowing down with his musical output. After nearly 30 years in the industry he is still leading the field with his DJ sets, music production and management of Mac 2 Recordings.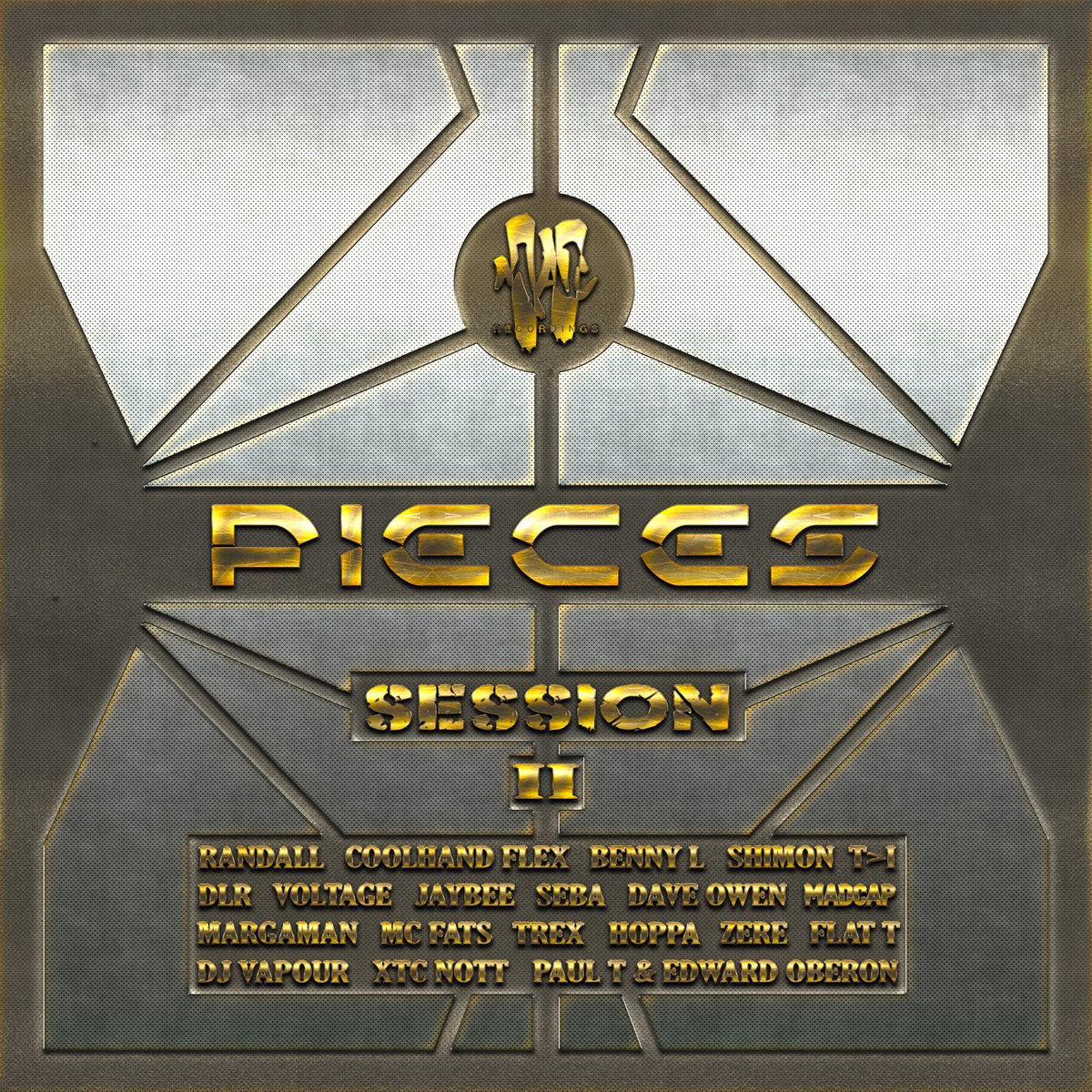 The original Pieces LP came out over 2 years ago now, featuring some of the biggest artists and producers spanning the spectrum of the genre. Session II is no different. This collection of 16 tracks showcases exactly what Mac 2 is about; forward thinking, upfront drum & bass that hasn't forgotten it's roots. Rarely have I listened to an album where near on every track has blown me away, so selecting some top picks from the LP called from some tough decisions to be made.
This remix of Soul for Sale by Paul T & Edward Oberon is exactly why I love drum & bass. The rolling, upfront vibes contrasted against the soulful lyrical tones of Ella Jones compliment each other perfectly. A perfect combination that you just know will be stuck in your head for the some time to come.
Quite possibly the tune I have personally been after for the last 2 years at least, All I Do has been sending people round the bend wondering if it would ever come out. Supported by pretty much all of scene's big names, TI has pulled out all the stops on this anthem which I'm sure will stand the test of time.
Another one thats been floating around in the "dub-verse" for a while now, Just Swing by man of the moment Benny L. Straight up heavyweight jungle business from one of the most consistent up and coming producers in the game. That bass line gets me every time.
Switching the style but keeping on that same rolling vibe, Madcap gives us his offering to the LP in the form of Rain. This is such a classy tune which sends the listener on a journey through the past, present and future sounds of jungle.
Yeah I know, that bongo is still in my head too!
Basically if you like your tracks peppered with breaks then look no further than Warn Dem by Margaman & CoolHand Flex. A future jungle classic that twists and turns throughout and cements the Mac II vibe down to T.
So, there's a little preview as to what you can expect from this amazing VA album.After listening to this on repeat since the release last week, all I can say is that you have to go and cop this release. Genuinely, from start to finish it's filled to the brim with everything that is good about drum & bass and I'm really hoping there's a Session III in the pipelines – just don't taunt as much next time yeah?!
Buy Pieces Session II from Mac 2's Bandcamp page here.