Nurtured Beatz Recordings come with this beautifully rounded EP to celebrate their 20th release to date. The Influences EP is going to be officially available on digital from April 15th but we'd recommend buying the USB which is not only available right now, it also contains some additional exclusive material.
All the tunes on the EP are produced by Kolectiv and with a number of strong looking collabs the tracklist had me excited before catching the audio! Having had a proper listen I can say this is not only a collection of tracks that DJ's will be drawing for but it's equally suitable for those in need of some fresh beats for the car! The EP covers a lot of ground musically, feels complete and the choice of tracks are certainly well thought through. The whole thing is worth listening to edge to edge.
[soundcloud url="https://api.soundcloud.com/playlists/206886536″ params="color=0066cc&auto_play=false&hide_related=false&show_comments=true&show_user=true&show_reposts=false" width="100%" height="450″ iframe="true" /]
But don't take my word for it, check out the release info below, hit play above and make up your own mind 😉
'My Right' kicks things off with dubby tones, lilting brass notes, and some tripped out reggae sampling to provide easily the EP's deepest cut. Intricate percussion and great use of space in the mix make for an eerie, slouching composition that fans of less dancefloor oriented D&B are sure to enjoy.
Italian producer Mauoq gets involved for the first of the release's collaborative cuts, 'Life Forever'. This one keeps the vibes moody but ups the ante with a crisp, rolling break and punchy sub.
'Straight To The Ground' keeps things moving swiftly with another sharp, minimalistic tech roller; dark bass growls, precision impact drums and sparse atmospherics contrast with a strangely catchy vocal line for an intriguing and memorable outing.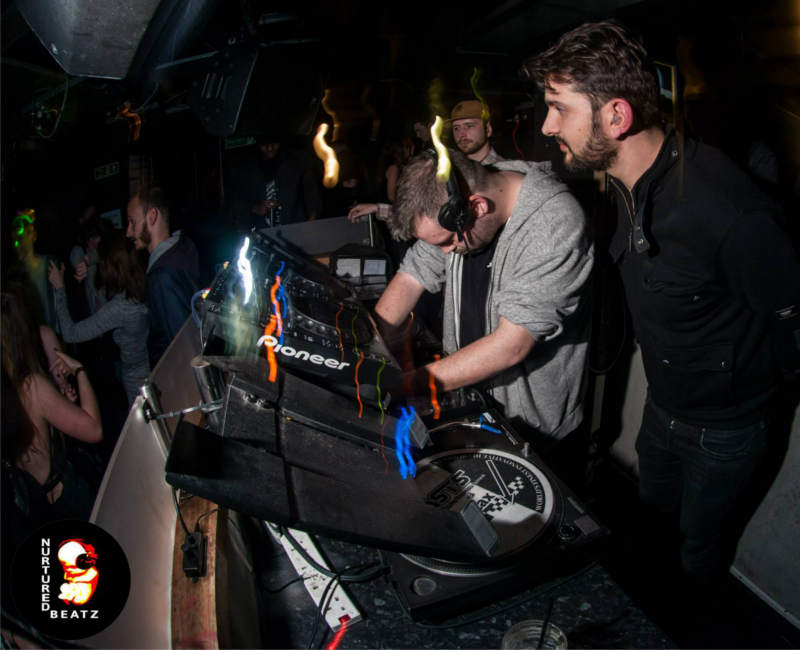 Brazilian duo Jam Thieves spar with Kolectiv on the ominously titled 'Accidental Side Effects', but far from sounding addled by prescription medication this one stomps along at some pace! Squelching bass hits and a classic 2-step break give this an irresistible groove.
Last but by no means least, Flexout's Tom Retraflex joins the Kolectiv team for a studio tag-team brawl on 'General Dub'. Fusing tribal halftime with dark jungle break workouts, this one is pure threat from start to finish.
Alongside the usual digital release, the 'Influences' EP will be available on strictly limited USB stick featuring five extra tracks available nowhere else. Move fast if you want to lay hands on these beats!
Kolectiv – Influences EP – Buy here (bandcamp)
Follow Nutured Beatz on:
[x_share title="Share this Post" facebook="true" twitter="true" google_plus="true" email="true"][author title="About the Author"][recent_posts count="4″]