Let It Roll was born as a fledgling Drum and Bass scene was forged in the Czech Republic in 2002. Starting life as a night at Prague club 'Mlejn', with a fearless and forward thinking attitude that has escalated into one of the most iconic and impressive festival's of the 21st Century.
It seems every year around this time I confirm 100% I will be in attendance in the Czech Republic.. yet never quite make it, so to hear Let It Roll was coming to London, I didn't need to know the line-up, I was there! On that note I did hear a few complaints when the line-up was released, and to that I say.. you spoiled **explicit content**.
Set list for the night was released, and we were ready: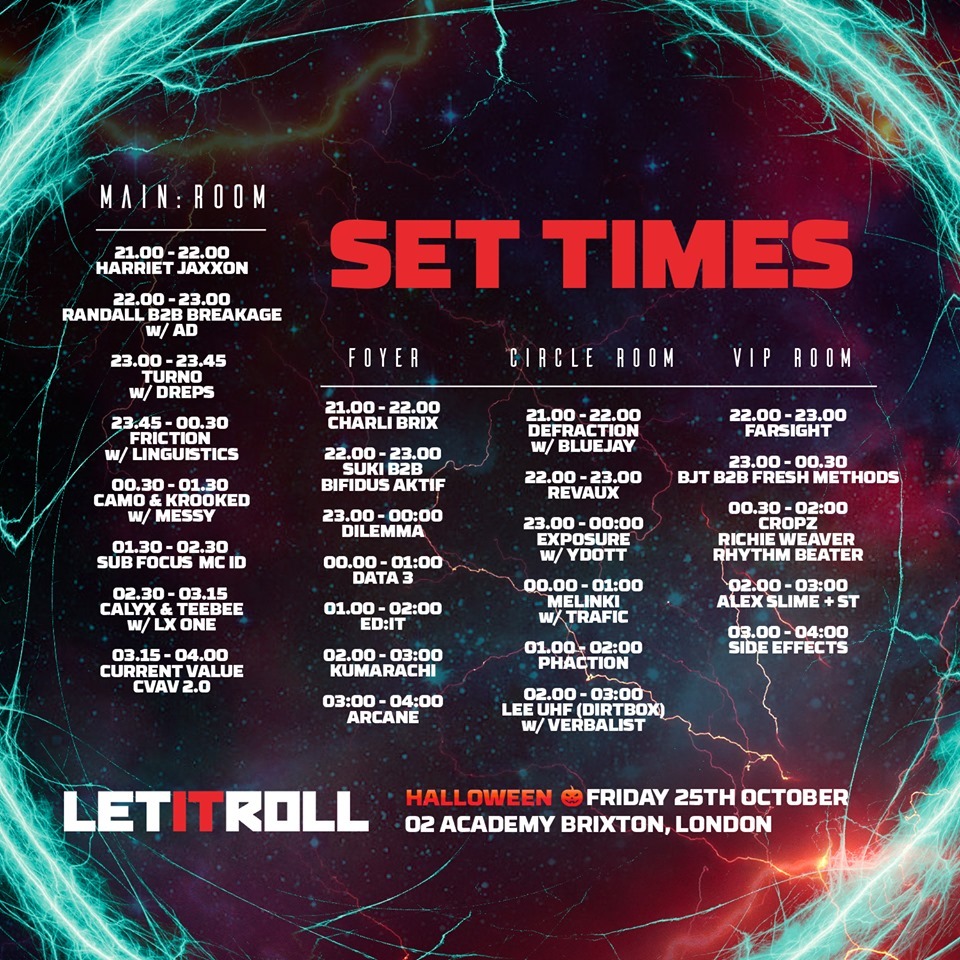 I made my way to the main room at 11, normally I ease my way into the night, but I walked straight into a set from Turno, and there was no easing about it.. you can't help but wonder how anyone can possibly have that much ENERGY!? 45 minutes skanking to Turno is one hell of a workout, and with the O2 Academy main room floor moving to the bass like a 17,000 square foot vibration plate, all in attendance should have left with six packs.
Turno loves what he does and it shows, his set can seem like a never ending drop and that can be a bit much for some, but it is his style, and frankly he owns it. The Let It roll production and lighting immediately takes your breath away, centre stage was an impressive circular visual, lighting colour changes with every beat, if like me you have watched practically every Let It Roll opening show, this felt like the Czech Republic Festival transported to SW9.
Camo & Crooked smashed out one hell of a set, I don't know why I was so surprised by it, but it wasn't the set I expected from them, it was heavy it was dark and it was exciting, it reminded me of the true versatility of some of my favourite Drum and Bass DJ's, Let It Roll seems to bring out the best in the music and the people we love.. even Randall was dancing.
The absolute highlight for me was Sub Focus, opening with his 2009 classic 'Rock it' mixed into Wilkinson 'Take you higher', no surprise given the recent release 'Illuminate' release from the pair. His set took you on a journey, and with the incredible visuals from the portal, you genuinely forgot where you were. Sub Focus has confirmed on social media that big news is coming soon, and I can't be the only one desperate for a new album!?
My favourite photo from the night was this one I took during Sub Focus – magic.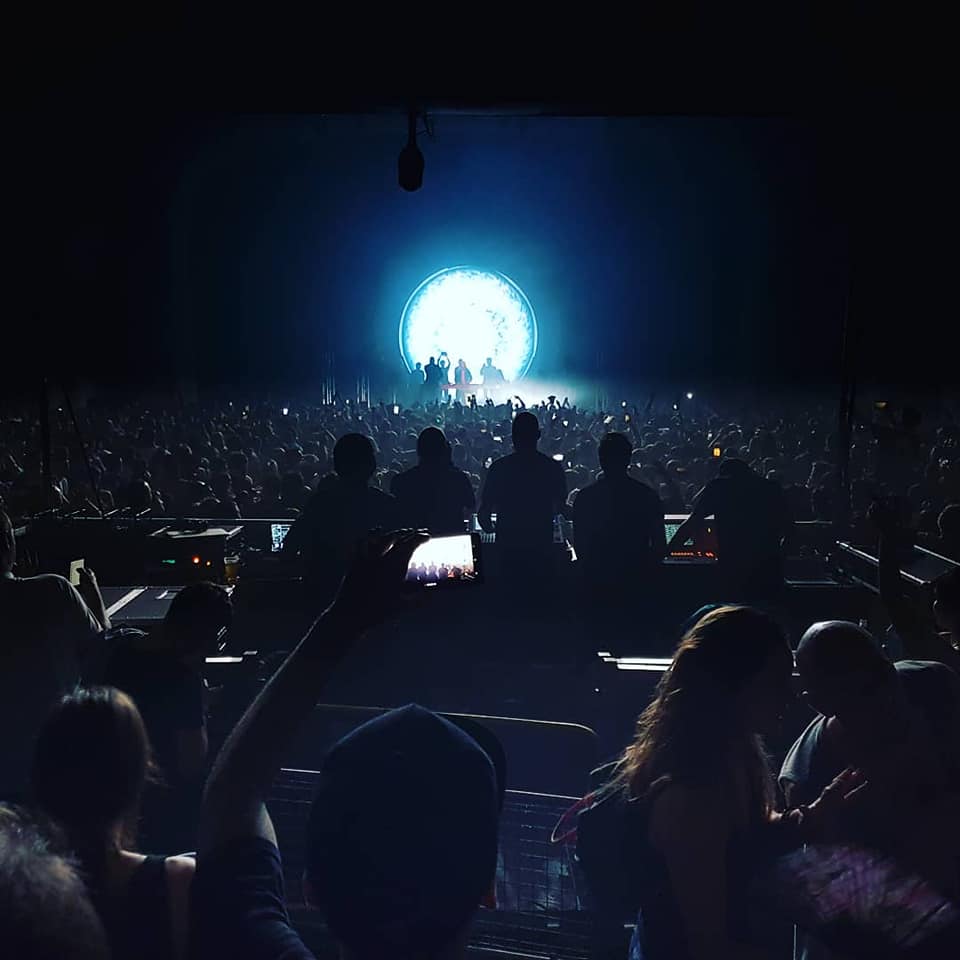 The Foyer room at O2 Brixton Academy with it's lack of lighting and excitement, usually feels like a waiting room for the smoking area. Last Saturday we had an exception, with an incredible set from DATA 3 followed by ED:IT, a reminder that production and visuals isn't everything, true talent will shine through all on it's own, and it really did shine.
I have been lucky to experience some seriously incredible nights this year, I feel like this is such an amazing time for Drum and Bass, and I'm so happy to be a part of it.
I'm hoping 2020 may actually be the year I make it to Let It roll Festival, pick up your tickets here:
LET IT ROLL
When: 30.07.2020 – 01.08.2010
Czech Republic