Having established a name for himself working with the likes of Gwen Stefani, Calvin Harris, Mark Ronson and Groove Armada (all when he was just 21 years old), Kissy Sell Out went on to host one of the most popular specialist shows in BBC Radio 1 history, turning him into a house-hold name. Now, with a career spanning 11 years under his belt, this year the industry-veteran is back with new material, a new label, and a new-found sense of direction.
Kissy, having earned a global reputation through touring the world extensively as a live performer (and supporting the likes of The Prodigy and Fatboy Slim) as well as releasing five albums, is no stranger to the graft of the UK music scene. "Stepper Man is a new path to follow and a fresh start", he tells In-Reach. Though he continues to release music under his own name, keep an eye out for Kissy's more experimental techno and bassline garage tracks under the alias KSO.
With his new and upcoming releases on Stepper Man, Kissy aims to maintain his D.I.Y. ethos: recording, engineering, mixing and mastering everything himself in his Shoreditch studio. "I might be doing it all wrong," he shares, "I guess I'll only know that at the end of the year!"
We caught up with the DJ, producer, and part-time astrophysicist (is there anything he can't do?) to pick his brain on Stepper Man, his career highlights, and what you could do to have a career like Kissy.
What was the catalyst for the creation of your new label Stepper Man?
By the end of last year I was starting to get a bit confused about the genre of music I was trying to make. I guess I would describe the sound of my DJ sets as being "house & bass", but my own productions didn't really reflect that. When you are going down a certain path for a long time, I guess you focus so much on the journey that you forget where you are going!
Stepper Man is a new path to follow and a fresh start. Having run my other label San City High for over a decade, the vibe of each release changed wildly as the years passed by. Releasing music under a new brand means there are less preconceptions about what the new records are going to sound like, so that blank canvas is a great context within which I can approach new ideas and feel inspired again.
Is there an ethos behind Stepper Man and the music it will pioneer?
The fun thing about Stepper Man is that I know exactly the types of sounds I want on there. The A&R process has now become similar to picking tunes for my DJ sets, and that has meant that I am making and releasing music more specific to the music I play live all of a sudden.
What have been the inspirations behind your latest releases?
I'm very inspired by the way UK music has evolved – it's super exciting. In particular, I have been a supporter of emerging UK bass music for many years now, but by going my own way so much in the past you have a situation where many producers I have supported – coming through on labels like Four40 Records or Saucy Records, for example – are now doing big things as a collective, and that doesn't include me.
I'm fine with that of course; I work better as a label manager and curator of my own thing rather than making music which sounds a certain way in order to fit in with the output of other labels. I would find music production quite miserable if I had to just copy other people's records all the time!
Of my new records coming out in September, "Sweet Toy V.I.P." is a pumping main room deep house record but my track "Nasty" (coming out under my alias KSO) is an Aphrodite-inspired bassline slammer. It's fun navigating the sound of Stepper Man whilst defining the label's identity at the same time.
How important to you is maintaining creative control over each of your releases and has this impacted your work?
I guess I exert as much creative control over the label output as any other label manager, but my inspirations and goal posts so-to-speak, in relation to genre-spanning, are much broader than other boutique labels. I like to think that I've had a successful DJ career by playing "good music" rather than limiting tunes to a specific genre – running a label with the same philosophy is very exciting and something I find makes it easy to feel passionate about. I might be doing it all wrong, however, and I guess I'll only know that at the end of the year! I'm having fun though, and following my heart like I always have. My artists have all been very pleased with the releases so far.
Would you agree that there has been an increase of interest in garage and bassline across the UK over recent years and if so, why?
I totally agree. I think that UKG sound is one of our most important British music exports to be honest. I guess the simple reason is that it works!
The more complex answer is that there's a new generation in club land now, and they take UK garage on its own terms, rather than remembering it as the music that caused all those fights in night clubs back when I was still a teenager. At the end of the day, you can't expect young people to go crazy at festivals to house tracks with no vocals and no big drops for very long – no matter how trendy it is, it's boring!
In the past, you either had vocal pop music or dubby underground house music, now I don't think young people really care what the difference is, and that was always what I liked most about UK garage.
Many people who have seen me DJ many years ago will remember how explosive my DJ sets have always been, and to be honest the moment when everything suddenly went "deep house" was the first time that I found it a little hard to keep the energy up in my DJ sets whilst staying current. My way round this was always to slip in bass tunes between the vocal rollers to get that extra blast of energy, so I'm delighted that bassline and UK garage has suddenly garnered a wide-appeal among the masses.
I can now play an entire set of bassline tracks if I want to, but I still like to cut across genres in my sets to give keep that sense of personality in my style.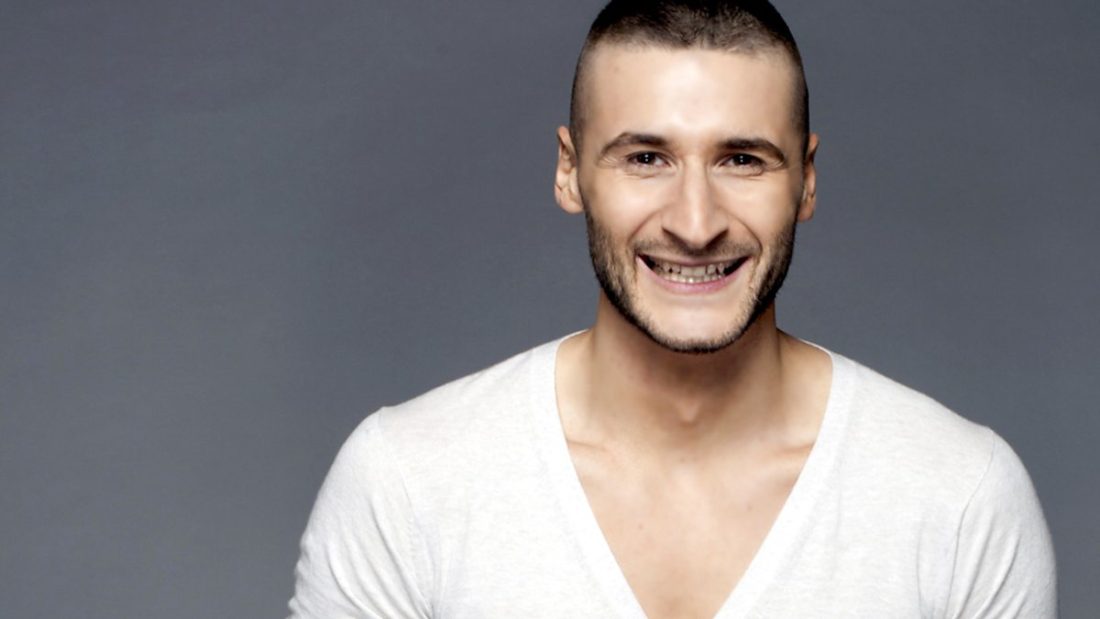 You've worked on tracks for some of the biggest names in the industry, but which endeavour has posed the greatest challenge for you, production-wise?
To be honest, the big name remixes are always like a water-slide on a hot day for me – I am so excited to get stuck in and try out some crazy ideas that they are more like great opportunities to shine rather than challenges.
That being said, I've had some occasions when I've been told ahead of time that some other producers I really respect are on the remix package as well as me. That context definitely makes it more of a challenge because it means I'm constantly second guessing any ideas I have, imagining how they might compare to the other remixers' choices. I've been up against Switch twice on remix duties which was quite intimidating at the time, for Gwen Stefani and Black Ghosts. I think I won the Stefani one but he beat me on the Black Ghosts record.
I was given the jobs of remixing Chromeo and The Human League after loads of other people had taken a crack already too. Those 2 mixes are among some of my best work though, so I think maybe the healthy element of competition made me bring out the big guns!
With your extensive career as a live performer, could you pick an on-stage highlight?
Oh that's almost impossible! I've played Glastonbury 7 times and those gigs have always been quite emotional. Mind you, there have been plenty of other festival gigs to compete with those all over the world. I guess the pleasant surprise of playing a gig where you have no idea what to expect beforehand and then having a tremendous amount of fun once you're on stage is the thing that makes certain gigs really special.
I remember playing a gig in Dumfries once – which is kinda out in the sticks of southern Scotland – with no idea what to expect. The community had all pulled together to arrange one of my tour gigs which meant that the headmaster of the local high school picked me up from the train station. When I eventually got to the venue for my on-stage time, the whole street was absolutely road-blocked. The crowd barriers fell over a couple of times from the crowd going so crazy and the atmosphere was electrifying. You've got to just make the most of every moment in order to get the best out of things, and being constantly amazed by the spirit of people I've never met before, in places I've never been to, is the best part of my job.
Would you have any advice to give to young artists aspiring towards a career as extensive as your own?
Blimey! Big question. I guess I'd tell someone to just give it everything they've got, and stay humble enough to hold yourself accountable for everything you do. I don't think I've ever explained it in that way before, but I mean that if you make a record that doesn't do as well as you hoped, make the next record ever better. If you haven't got many DJ gigs, then get out there and prove what you can do.
I think I've always been so staggered by the opportunities that have come my way, that it's never made any sense to me to just sit around feeling sorry myself when something doesn't quite go right. It's like Rocky says, "it ain't how hard you hit; it's about how hard you can get hit, and keep moving forward". No one can achieve your dreams for you, you have to get out there, do the work, study hard, eat it, live it and breathe it… then, if it's meant to be, it will be.
What can we expect to see from yourself and Stepper Man in the upcoming months?
I have a lot of records coming out soon, which I'm really excited for people to hear as they've been going down a storm in my sets recently.
I have a new track with Sirmo – one of my Stepper Man artists – called "Badman V.I.P." out at the end of September, and I have a very dirty bassline tune out under my KSO alias coming out on Hervé's Illegal Bass label called "Super Tough" out in November too.
I'm also DJing in various places as usual over the next few months too, so check out my Facebook (http://facebook.com/kissyselloutpage/) for event details if you wanna come say hello!