With so much of the limelight being directed towards the scenes pioneering figures and labels, it can be easy to overlook other artists that are still extremely active. As many of you may already be aware, they definitely know how to party in Bristol and the drum and bass scene is well and truly alive and kicking. The locals certainly know what they're doing. A few weeks ago now we got talking online with a guy from that part of the world who goes by the name of Subtle Element; after a few conversations and a folder sent to us appropriately named ''dubs'' we thought it only appropriate that we put something up and cast some more light on what he's been getting up to musically…
Easy Sean, great to finally get a chance to link up and get this done thanks again for joining us! Tell us what you've been up to so far into the new year, what's been going on with you?
Easy! Cheers for having me In-Reach, its a pleasure! So far this year I've just been working on some new music to play out over the coming months, hopefully will have an own productions mix up online very
soon! Also have been doing some gigs, played a wicked gig on the 29th of January at Lakota for rumble in the jungle. Big ups to everyone that reached that, was a vibe!
Cool man, busy! So what's your background, how and when did you become involved with Drum and bass? Any standout moments in your younger years? When did you realise this would be the sound you'd pursue?
I discovered drum and bass when I was around 16 and not long after this I got my first set of turntables. I went through various different styles of drum and bass, firstly starting off with jump up and slowly progressing into the rolling sound that I have achieved today. I knew it had to be drum and bass for me as nothing else makes me feel the way drum and bass does! Just proper stands out to me and brings a vibe like no other.
Talk us through your studio set up, what are you working with? First pieces of software / hardware you remember using?
At the minute I'm using logic pro 9 with yamaha HS80 monitors and a mixture of hardware and software synths. For my hardware set up I have a Novation Bass Station II (Highly recommend as it is an epic synth) I also have an MPD 26 which I use to play in my beats. For my software I use FM8 combined with Camelphat and some nice saturation. My first piece of hardware I ever bought was a Arturia micro brute but didn't really enjoy most of the sounds I got out of it so I sold it and got my bass station a little while after, which was a great decision! You'll be hearing some new sounds using this very soon.
Nice! So out of interest, what was the first label you released on? Tell us about the other labels you have forthcoming music coming with?
My first ever label I released with was Inception Records and looking back on it I'm not sure why I put that music out to be honest! But it just shows how much you can improve I guess. Forthcoming I have a 3
track EP coming out on Nurtured Beatz, more details incoming soon about that. I also have a 2 track single coming on Iridescent music as well which is a bit more of a chilled vibe than I would usually write
but its good to switch it up a bit! There is also a vinyl release on the way with Promo Audio Music very soon.
Big! Really looking forward to hearing that EP on Nurtured.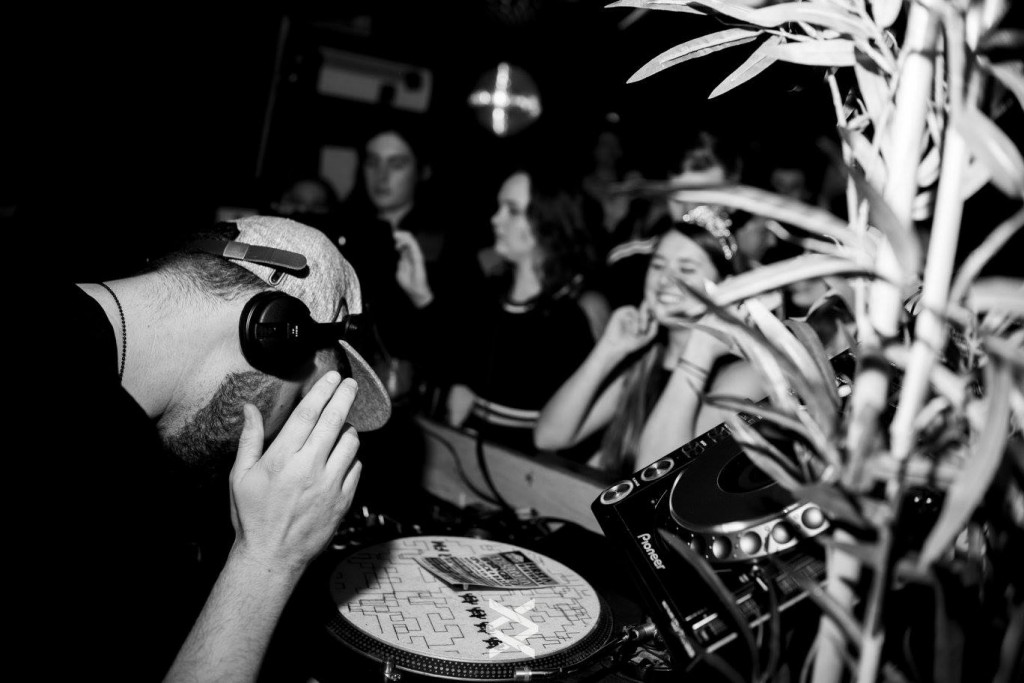 Just before we draw to a close, have you always been a Bristol boy or originally are you from somewhere else? How is the local scene there at the moment… any spots you recommend or favourite places to play?
Not always but I am so glad I moved here! I am originally from Cornwall but had to get out and come to the city to try and progress myself as an artist. I have played some amazing gigs in cornwall and will always go back there to play as you've gotta respect your roots right? The current scene in Bristol is absolutely heaving with vibes and I can't think of anywhere better to live to be honest. It's a place for the real heads that go out to actually listen to the music and appreciate it rather than just going out for the sake of it. For example I went out just last night actually (Wednesday) and saw Lenzman play for a quid in a small social club and the place was heaving with vibes!
My favourite place I've played has got to be the main room in the Black swan just because its got that dark vibe to it which is perfect for the type of music I play!
Wicked stuff man, thanks again for chatting with us. Any last shouts, big ups or messages for the In-Reach reader?
Thanks for having me! It's been a pleasure. I'd like to say big thanks to everyone who has supported me over the years and continues to do so. Shouts to Bristol drum and bass events, Safety In Numbers, 12:34 Productions, Phaked sound system, Counterpoint recordings, Nurtured beatz, Promo Audio Music, Iridescent and anyone that has played my music or come out to hear it! Looking forward to what 2016 has to bring.
Finally, goes out to James (In-Reach) for getting in touch about the interview and supporting the music!
Follow Subtle Element on:
Words by Jamco
[x_share title="Share this Post" facebook="true" twitter="true" google_plus="true" email="true"][author title="About the Author"][recent_posts count="4″]