Horizon Festival 2016 takes place at Bansko, the biggest ski resort in Bulgaria, from March 12th to March 17th 2016. What makes Horizons festival such an unique and incredible experience is the facts its a snow holiday, mixed in with some of the best electronic dance music Europe has to offer – all at unbelievably low prices. Packages start as low as £179.00 including accommodation and a festival pass. Anyway, its about time we gave our lowdown on some of our favourite acts you can catch at this years Festival…
MBE winner Goldie headlines the festival this year representing the Metalheadz camp. He was finally recognised with an MBE for his achievements last year in recording and film as well as his charity work over the years. Goldie is one of those artists that brings a certain aura to the stage and you definitely know when he's town.
               Goldie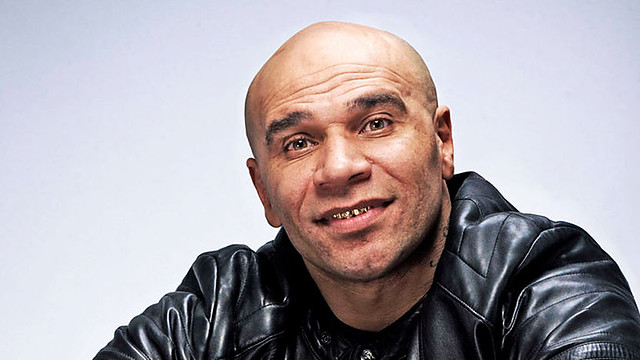 ---
South London's Mala, one part of Digital Mystikz is bringing the sub low dub sounds across Bansko. Mala is a household name in the Dubstep scene and has been regarded as one of the most influential producers the genre has given birth to. After finishing his album in 2012 for Giles Peterson, Mala has been busy touring the world and educating the masses with his trademark sound.
Mala
---
Actor/DJ –  Craig Charles' fame started out with Red Dwarf back in the 80's and has continued to work in the acting industry over the past 20+ years including roles in Robot Wars and Coronation Street. He's famed in the music industry for playing the best in Soul & Funk and we're hyped to catch Craig Charles laying it down on the 1210's.
Craig Charles
---
31 Records main man, Doc Scott is a name that's always talked about over here at In-Reach. He is one of drum and bass'pioneers, an originator and an innovator. Part of the original Metalheadz crew, Doc Scott represented at the weekly 'Blue Note' sessions who were known for their legendary Sunday night educating sessions. Still to this day Doc Scott continues to push forward the music he strongly believes in and isn't afraid to experiment or speak his mind, something we admire about Scotty.
Doc Scott
---
UK Garage originator MJ Cole is the last of our 5 acts we're hyped to see at Horizons this year. Ever since his groundbreaking garage anthem 'Sincere' dropped in 1998, MJ Cole has continued to reinvent himself and has built a strong reputation in the garage industry. He is well known for his remixes and has worked with artists over the years such as Amy Winehouse, De La Soul, Alicia Keys, Dizzy Rascal to name just a few. MJ Cole is as busy as ever in the studio and is set to release his brand new single on Redlights 'Lobster Boy Records' later this year.
MJ Cole
Book now at www.horizonfestival.net
TICKET INFORMATION
With a variety of ticket packages available, there's the perfect package for everyone, with prices ranging from:
• Festival + 6 nights apartment from £172 pp
• Festival + Ski from £178 pp
• Festival + Ski + 6 nights apartment from £232 pp 
• Festival + Ski + 6 nights in 4—star hotel from £270 pp 
• Festival Ticket Only from £110 pp
[x_share title="Share this Post" facebook="true" twitter="true" google_plus="true" email="true"][author title="About the Author"][recent_posts count="4″]