An Englishman, Frenchman and a Scotsman drove to Bristol in a Nissan Micra; No it's not the start to a joke, it was the start to my weekend. We hurtled down the M4 in a 2001 Blue Micra, which has been tinted purple from years in the sun, Drum and Bass blaring from the speakers from the get go; probably looking about as out of place as I do when I'm skanking out front row with flowers in my hair; we were travelling in style.
With all of the Nightclub closures across London over the past 5 years, Bristol is quickly taking the reigns as my favourite nightlife spot, and it's not surprising; since 1990 Bristol has had a booming underground music scene combined with a fantastic collection of Urban Artist's, including work by the infamous Banksy, if you haven't made it to Bristol yet, get it on the top of that to do list!
This is my second visit to Tokyo World, I went back in 2013 when the Festival was known as 'Tokyo Dub', and back then I was left disappointed; what with a basic set build, poor sound quality and low volume I was left somewhat unfulfilled. The Festival moved from Castle Park back in 2014 over to Eastville Park, the increased size allowed for a larger capacity and as the location is further from Residential areas the sound system could also be improved, bring on those Decibel's!
After a 15 minute journey from the centre of town we hit Eastville Park, and making our way through the queue I was slightly concerned by the huge group of kids in front of us who couldn't have been older than 15, I could have given them a GCSE right there: "Go Congregate Somewhere Else." Don't get me wrong I appreciate that music is something for all ages to enjoy, but there is something seriously jarring about sharing your festival fun with people who aren't familiar with Bodger and Badger. Even worse is seeing a buggy being wheeled through the crowds, I peek in every time hoping to see a crate of lager to take away the guilt of being half cut around a new born; OK rant over, but I do prefer an 18+ event, especially one of this size.
Tokyo World has the capacity of 15,000 split across 5 stages, I started my day over at 'Mutiny Stage' which was designed like buildings from the back streets of Tokyo, dirty grey and towering above the crowd with the DJ booth in the centre, this was the perfect place for a DnB heavy line-up including DJ Hype, Hazard, Icicle, Ed Rush and Randall, I immediately felt at home. The first set of the day for me was from 'Calyx and TeeBee', I was looking forward to this following their new LP '1×1' released on Ram Records back in April, and they did not disappoint, by the end of their set the crowd had doubled and everyone's moods had been lifted, that 'Someone just knocked my beer all over me – but I don't mind' kind of vibe, yes!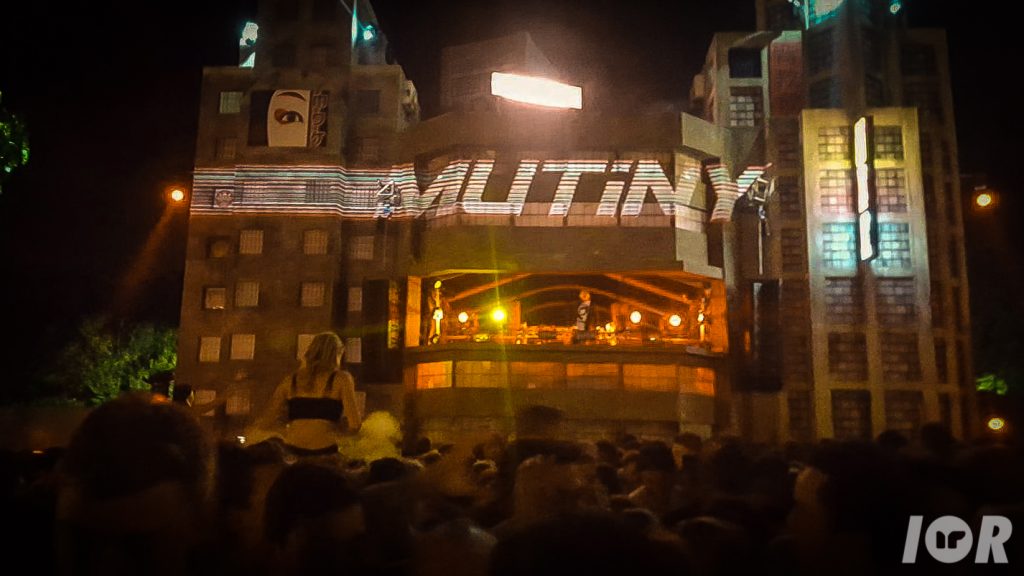 The centre of the Festival was home to the 'Live' stage, a simple stage design that reminded me of a Greenhouse, which fitted perfectly for 'Laid Blak' who cooked up some chilled Reggae, the sweet smell of Barbequed chicken was in the air and I felt like I was back at Nottinghill carnival. 'Laid Blak' have been at the heart of Bristol's urban scene for over half a decade and it would have been rude to have missed their set. Although the walk from 'Mutiny' over to 'Live' was only a few minutes, there was no sound interference from other stages which needs to be commended; I heard this was a problem last year at Tokyo World, so great to see an improvement.
Volkano was the largest and main stage of the Festival and was seriously impressive, the team over at AF Live have worked with Tokyo World since their first event, and now provide full Technical Production Management, including the installation of the Volkano, and considering the team at AF also work on 'Boomtown Festival' and 'Arcadia' stages, I knew we would be in for a treat. With Eruptions from Wiley, Big Narstie and Stanton Warrior's keeping the crowd lively throughout the day, Volkano brought the fire both musically and visually.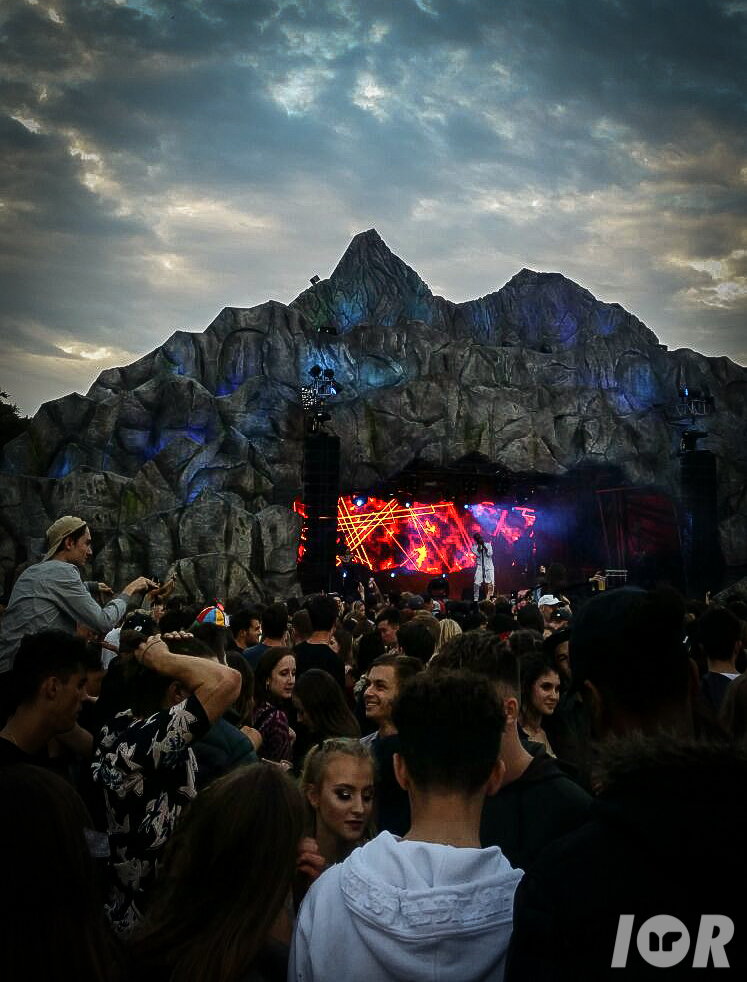 As the lights went down over the festival it had an entirely new lease of life and I was honestly blown away, the grey Tokyo tower blocks at 'Mutiny' were now fully immersed in a spectacle of lighting, lasers and projected imagery; it was impossible to take your eyes of the constantly evolving illuminated colours that seemed to skank along to the Drum and Bass with you. The last 5 hours of the festival went in minutes and I was surrounded by smiling faces.
I didn't make my way to the after party at Motion because I lost my friend French Ben; (absolutely nothing to do with the fact my eyes were now operating from different postcodes), But it didn't matter; we felt fulfilled, and made the 40 minute walk back the apartment with that warm satisfying glow that results from a Festival that was worth every penny. Thank you Tokyo world, I will be back next year!
My next trip to Bristol will be for the Critical Sound night at Motion on the 15th of October, with the likes of Mefjus, Ivy Lab and Kasra. Motion is one of the top nightclubs in the UK with an impressive multi-room layout including hidden tunnels and an expansive warehouse. This is a night not to be missed. Get yourself a ticket, and see you there!
[share title="Share this Post" facebook="true" twitter="true" google_plus="true" pinterest="true" email="true"][author title="About the Author"][recent_posts type="post" count="3″ orientation="horizontal" fade="false"]