The number thirteen is thought to be unlucky by some, I wouldn't say I'm a particularly superstitious person but last year was definitely one of the more trying years of my life.  I remember as the ball was about to drop I was in Bournemouth having the time of my life at a club called The Old Fire Station, where Dispatch Recordings were hosting one room and High Focus were hosting the the other.  Gerra & Stone had already played an incredible set (including my favourite tune by Break called Day 1 on Quarantine – a personal highlight for me!), Dirty Dike and Jam Baxter had torn the roof off the main room and Survival and Silent Witness were playing one of the most incredible sets I'd heard that year.  As the countdown began I thought to myself "If this is how I'm starting 2014 then suffice to say . . . It's going to be a sick one!" 
Now, anyone that knows me will know I'm not often right but I'm happy to say my prediction smashed it, in fact I'd even go as far as to say it was an understatement as almost a year on I've bought (probably too many) crepes, been to hundreds of mind blowing raves, shook what my mama gave me at some of the best festivals around the world and of course began writing for In-Reach!  With this in mind I thought it would be rude not to bring you some of my personal highlights from the world of fashion, kicks and a little bit of music thrown in for good measure, it is christmas after all.
Not long after the New Year's hangover had subsided it was time for the first Renegade Hardware of the year and shortly after the reformation of Bad Company (all bar one) at the 10 years of Exit Records party at Fire in Vauxhall.  Both were an absolute triumph, hearing Bad Company drop Planet Dust so many years on to an almighty roar from the crowd still makes the hairs on my neck stand on end.

As the cold weather made way for warmer, fresher days word began to spread among the street wear community about a new line about to drop known as the 'High Summer Collection', a collaboration between British street wear giants 'KNWN' and one third of Newham Generals – D Double E.  In hindsight I'm extremely proud to say that this collection was the topic of my first article for In-Reach and I was also lucky enough to grab an interview with Andy From KNWN – the ultimate street wear icon and Air Max 1 enthusiast!
If my memory serves me well I'm quite sure that by this time I'd already had my favourite pickup of the year, but man, did I have to work for it!  Early this year the team at Asics hooked up with American street wear brand Baitme to bring us a three part collaboration series in the Gel Lyte III format.  The first in the series and probably my favourite sneaker release of this year has to be the Vanquish, the colourway, materials and silhouette are absolutely stunning.
One of the biggest problems facing any sneakerhead is finding the right outfit for the kicks and here at In-Reach we've really been feeling underground clothing label INDCSN.  Hailing from the UK with influences from the UK hardcore and skate scene, INDCSN have quickly made a name for themselves with a whole host of incredibly strong lines ranging from cool summer garms to fresh winter warmers.


As summer rolled in, we had our kicks and cool summer garms at the ready, all we needed was somewhere to wear them!  This was were festivals such as Boomtown and Outlook Festival came in to the equation (or "In-Reach on tour" as I liked to call it) and little did I know I was about to have the best summer of my life!  It goes without saying that the majority of our festival tales are far too depraved and debauched to air publicly, thanks to a certain site manager, (mentioning no names) but what I can tell you is that as always the UK were fully representing at both with phenomenal sets from the Kurupt FM crew, Arkaik & Amoss, Dispatch recordings, Swamp 81 and so many more.  Huge big ups to everyone in attendance and we'll look forward to having it with you all agin next year.
Upon returning from Fort Punta Christo I had approximately 11 hours to pack my things before my permanent move to Shangahi in China.  For many this would be a time to console your loved ones but for me it was a chance to make one last crepe purchase and I can honestly say I don't regret it in the slightest.  Summer of this year saw the release of Saucony's 'Cavity Pack' comprised of the"Black Razz" and "Minty Fresh".  Both pairs of kicks are ridiculously fresh but for me, the Black Razz goes that extra mile with the stunning "dip toe" effect colour way.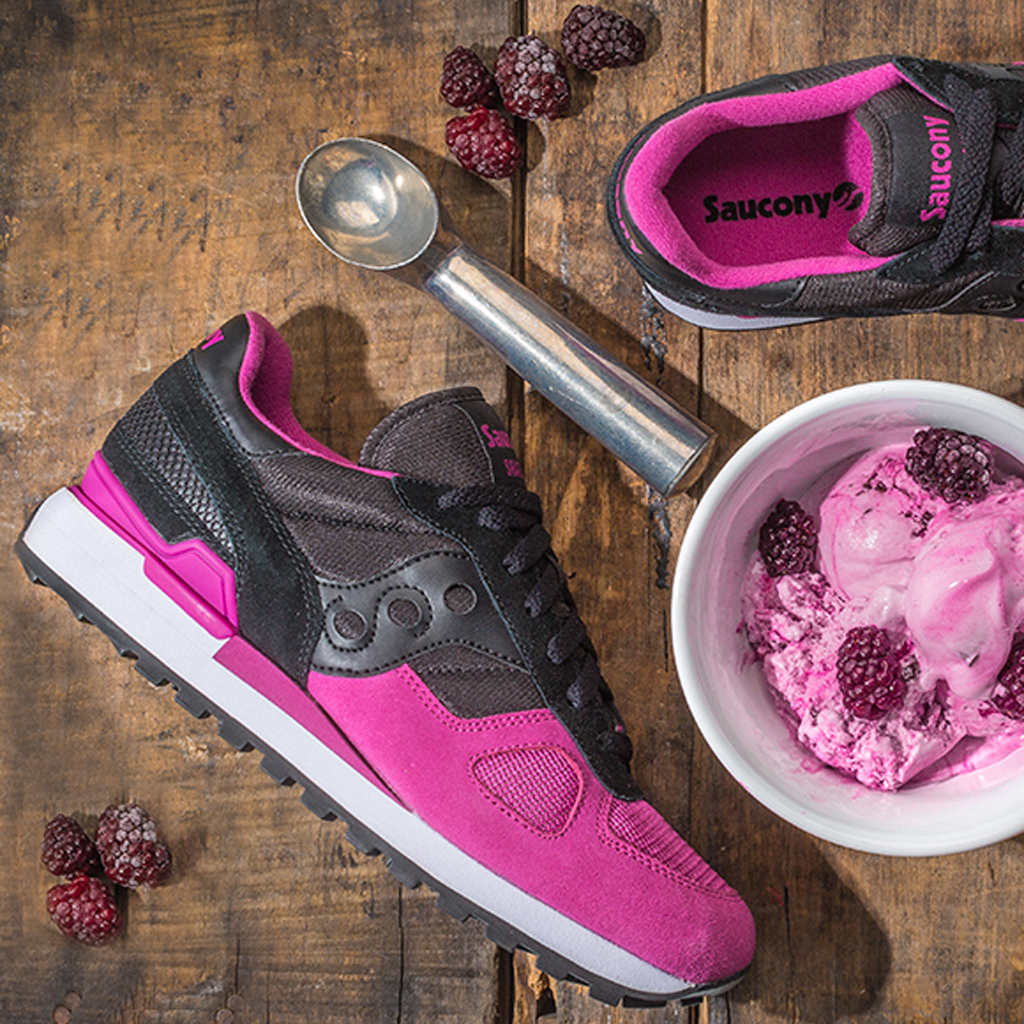 While the weather turned cold in London the sun was still shining in sunny New Zeland, the home of my new favourite clothing label Crate Clothing.  After stumbling upon their Instagram I was instantly drawn in by the monochromatic colourways and fresh graphic design.  Upon closer inspection I noticed just how impressive this relatively unknown label really is, with a whole host of garments ranging from tee's to shorts to chino's with bucket hats and five panels to match!  I hope to see a lot more from these guys soon!


As the year draws to an inevitable close, clothing companies draw for the big guns and none more so than the team at KNWN.  After teaming up with a whole host of sneaker/streetwear companies such as Kick Posters, Mosthiii, Krate & Co and Sneaker Hunter to bring us a line of collaboration tee's paying homage to everyone's favourite Air Max 1's.  First up was the OG followed closely by the Kid Robot, the Atmos Elephants and a full five piece Patta collection following shortly after that.  Alongside the tee's were limited crew necks and even high quality vinyl prints from KickPosters.com.
For those that are unfamiliar, KickPosters.com is a website dedicated to producing high quality prints of the very best sneakers in existence!  I honestly can't recommend them highly enough, I have more than one of my own and they're a real statement piece, something to bare in mind when your Christmas money starts burning a hole in your pocket!


As we all start to get our New Years Eve plans in motion it looks like things will be a little bit different for me.  This year I'll be celebrating with a group of Chinese drum and bass heads I've never met before at a psy trance rave . . . If you never hear from me again I just want to say a big thank you to the rest of the In-Reach crew for giving a girl with more shoes than vocabulary a chance at being a writer, but more importantly to everyone that's followed and supported our site and spent their hard earned P coming to an In-Reach event.  Here's to an ever sicker 2015 with even more Crepes, festivals and parties!