The Technics SL-1200 series is something thought of very fondly and passionately by many generations of people. Panasonic invented the direct drive turntable many moons ago (all the way back in 1972 in fact) and the deck still stands fundamentally unchanged and central to many home and club set ups globally! Sadly 2010 saw Panasonic cease their production and this beloved item became a part of history… Until a recent U-turn!
You will probably have already herd about the Technics relaunch as it's causing quite a stir. Panasonic being deliberately secretive about certain key aspects has certainly kept us wondering since they officially let the world know about a new prototype back in September 2015. Since then the design has pretty much gone back to the old look… which no one is complaining about, they're beautiful! If you're interested here's the link to the full spec of both brand new models and despite the looks they really are brand new!
The SL-1200GAE is the 50th Anniversary limited addition with just 1200 units being made which I assume will be getting distributed worldwide. It's due to go on sale this Summer with the standard SL-1200G model being made available shortly after.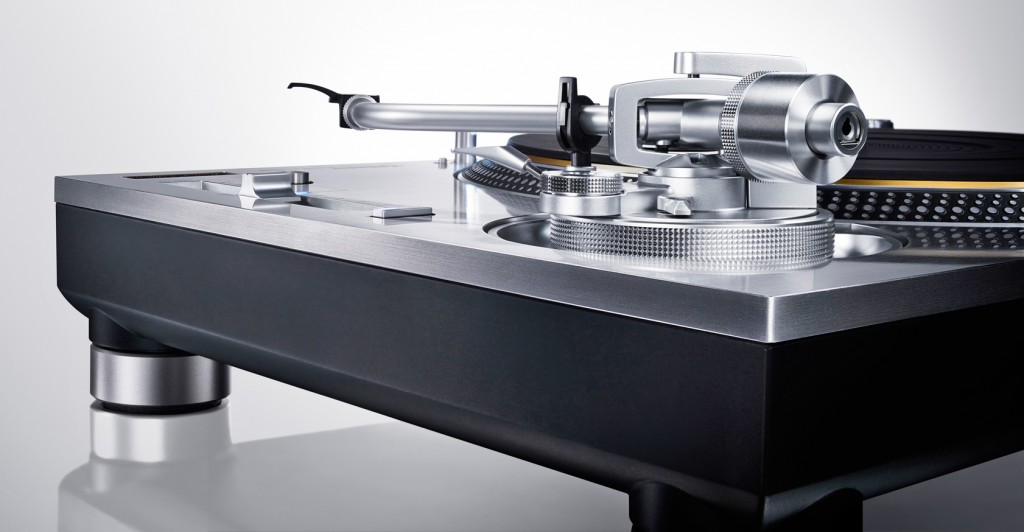 The only thing left to query is the price… There has been no official mention yet, however going by the fact Technics seem very keen to push the idea that this "Grand Class" deck will redefine the market and compete with other (uber expensive) high end "hifi use" turntables I'd say this item is unlikely to come cheap! Other sources have suggested this deck will cost thousands – certainly not for the standard punter! Given the exclusivity and Panasonic's stance at the 2016 CES launch event (see video below) I'm not finding this too hard to believe but we will have to wait and see.
Video below: The unveiling of the Technics Grand Class SL-1200G Direct Drive Hifi Turntable… Any thoughts on this post? Drop us a comment below 😉
[x_share title="Share this Post" facebook="true" twitter="true" google_plus="true" email="true"][author title="About the Author"][recent_posts count="4″]