It's been a great year for East London based independent label Soulvent Records. With releases from In:Most, GLXY and Pola & Bryson to name a few, they've gone from strength to strength gaining support from some of the finest heads in the industry along the way.
Rounding off a successful 2017, Soulvent drop the third and final instalment of their Soul Sessions series; a compilation first curated in 2015 hosting some of the best up and coming UK artists in the scene. Introducing some heavyweight international talent into the mix, this year's offering combines past, present and future with the addition of 15 classic Soulvent Records back catalogue tracks spanning the diverse spectrum of drum and bass.
For the lovers of sultry vocal rollers, there's the hypnotic 'Drifting Away' from rising name ALB, the liquid gold that is 'Soft Spoken' courtesy of a three-way meeting of minds from In:Most & Slovakia based Changing Faces and the uplifting, melancholy tones of Blue Callisto's 'Criteria'. Structure steps up with 'Slipstream'; a steppy percussive head nodder, while Bristol-based Imba offers up weighty, break heavy number 'Running'. Japanese producer Mountain switches up the pace with 'Funk Bomb'; an uplifting future funk beat encompassing the diversity of the genre perfectly while Arch Origin's VIP of his debut Mesmerise takes the Dutch producer full circle.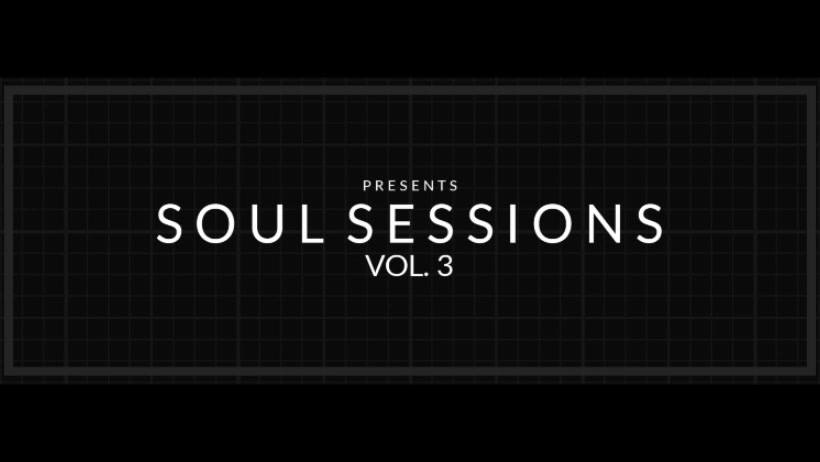 Including a back catalogue of fifteen classic Soulvent Records releases from artists including Hugh Hardie, Monnroe, Revaux and GLXY, the final instalment of the Soul Sessions series is a nod to a successful inception and growth of this forward-thinking label, and although I'll be sad to see the series end, I'm excited to see what 2018 holds for these guys.
You can grab a copy of Soul Sessions Volume 3 here.
Newcomer ALB sets the soulful tone effortlessly with Drifting Away, a sultry vocal roller – while Low:R's palpitatingly hypnotic Freeze is a certified head nodder. York's own Aperio lifts the mood with the warming Life With You, where Bristol-head Imba keeps it moving with tech driven breaks of Running. New golden boys In:Most, hot off their Over The Shoulder EP have teamed up with Changing Faces and the gorgeous Charli Brix on Soft Spoken for a 4-way collaboration.
International talent returns too with Blacklab, Mountain, LQ and Criteria respectively representing for USA, Japan, Bulgaria and Italy! If you're an older fan of the label then you'll be pleasantly surprised by Arch Orgin's VIP of his debut Mesmerise. However newer fans will be pleased to see the re-release of 15 classic Soulvent back catalogue tracks: perfect heat for the coming Winter months.
As 2017 draws to a close, and we all reflect on the year, Soul Sessions Volume 3 is surely the perfect soundtrack for any forward-thinking drum & bass fan.