The So Fresh So Clean tour is coming to Scala in London this Bank Holiday on May 28th. After their sell-out 3rd Birthday bash at KOKO the brand is truly alive and kicking, so if old school hip-hop is your thing (and let me know if it's not because I need to educate you) then this is sure to be right up your street, with Mash Out Posse headlining the gig.
This weekend SFSC will be taking over another of North London's most loved venues to bring us a serious US hip hop heavyweight. M.O.P aka Mash Out Posse are responsible for some of the biggest hip hop tracks of the late 90s and early 00s, including the legendary 'Anté Up' and 'Cold As Ice'. M.O.P will without a doubt be causing hysteria when they land in the big smoke at what looks to be a sick celebration of both hip hop and house music.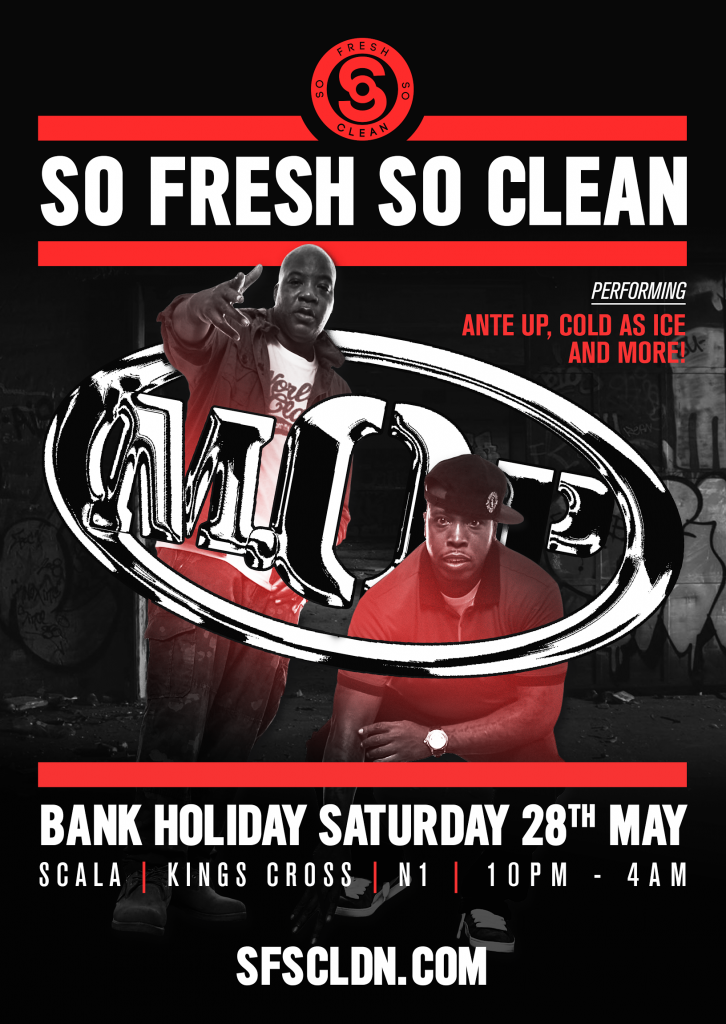 Also there on the night are the Menendez Brothers, Harry Love, and a plethora of special guests who will be released nearer the date. You have to admire how heroes of the golden age of 90's Hip-Hop can still drop bangers like the one below in light of all that Future style trap that's hijacking the airwaves. I am very gassed for this, especially after catching KRS-ONE last month which reminded me of the energy that hip hop artists bring to the stage. See you there crew.
Check out the Fb event here.
[x_share title="Share this Post" facebook="true" twitter="true" google_plus="true" email="true"][author title="About the Author"][recent_posts count="4″]