Nozstock has released the line-up for the 2020 edition, and I couldn't be more excited.
I love absolutely everything about a festival, from entering the gate and wrestling with some Peak 3.3 Pro tent that lives up to the name, to the smell of bacon (or vegan alternative) lingering in the glittered dusty air at 7am.
There aren't many of the UK Camping Festivals I haven't ticked off the list, but 3 years ago I drove down to the usually sleepy Herefordshire for Nozstock festival, and I was absolutely blown away. There is something beyond special about this festival, and I seriously suggest you get yourself a ticket and witness the magic for 2020.
Nozstock takes place on a working farm, and is run by a group of friends and family, the love and family union is present in all aspects of the festival, and it feels like a home from home.
This is not just any family, this is a family who aren't afraid to get Deep, Dark and Dirty, with a serious love for Drum and Bass music. The line-up also always includes some fantastic and relatively unknown artists, a tent dedicated to comedy and some 80's or 90's nostalgic artists that you can't help but sing along to. 2020 is no exception: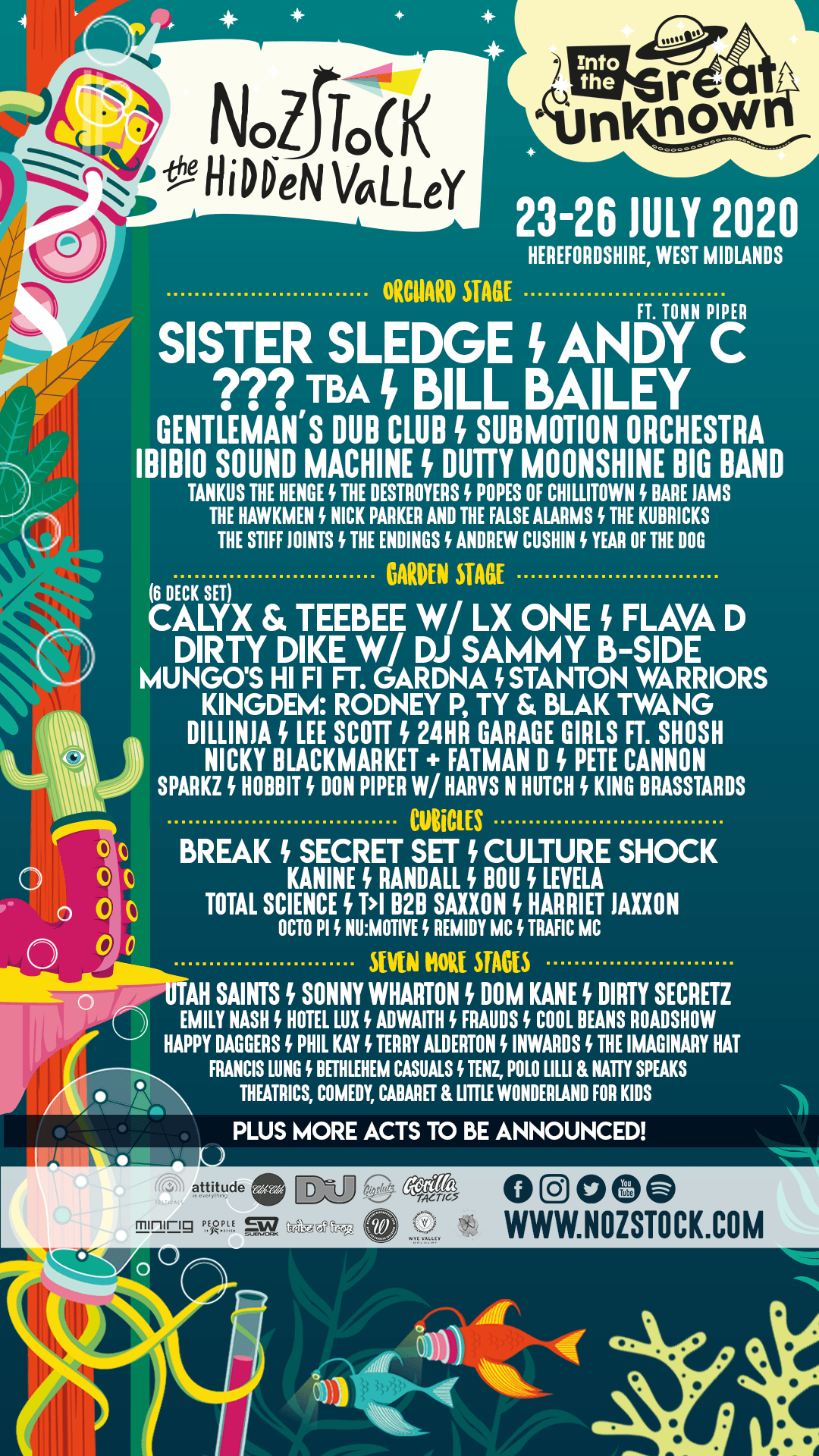 The last night of Nozstock beholds an amazing bonfire and firework show, lighting up the sky across a beautiful valley and countryside, its honestly magical; for once you will leave a festival feeling invigorated! The energy that is injected into Nozstock is like no other.
A snap of mine from Nozstock 2019: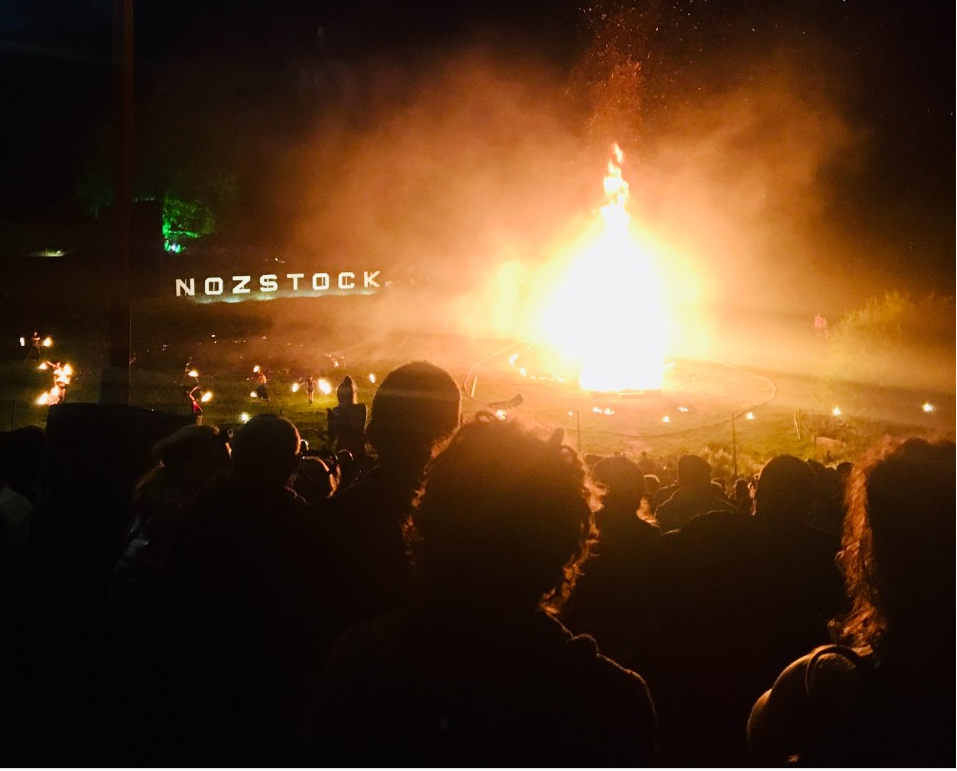 The first tier of tickets has nearly sold out in just a few days. Don't miss out, see you in the cow sheds!
NOZSTOCK FESTIVAL
23-26th July 2020
Rowden Paddocks, Bromyard, HR7 4LS
LINK TO BUY TICKETS