In an age where artists run the streaming sites, 'making it' as a musician no longer requires backing from a major label and punters are becoming more precious with how they spend their pennies (big up May) it takes something pretty special to stand out from the diverse melting pot of new and established talent.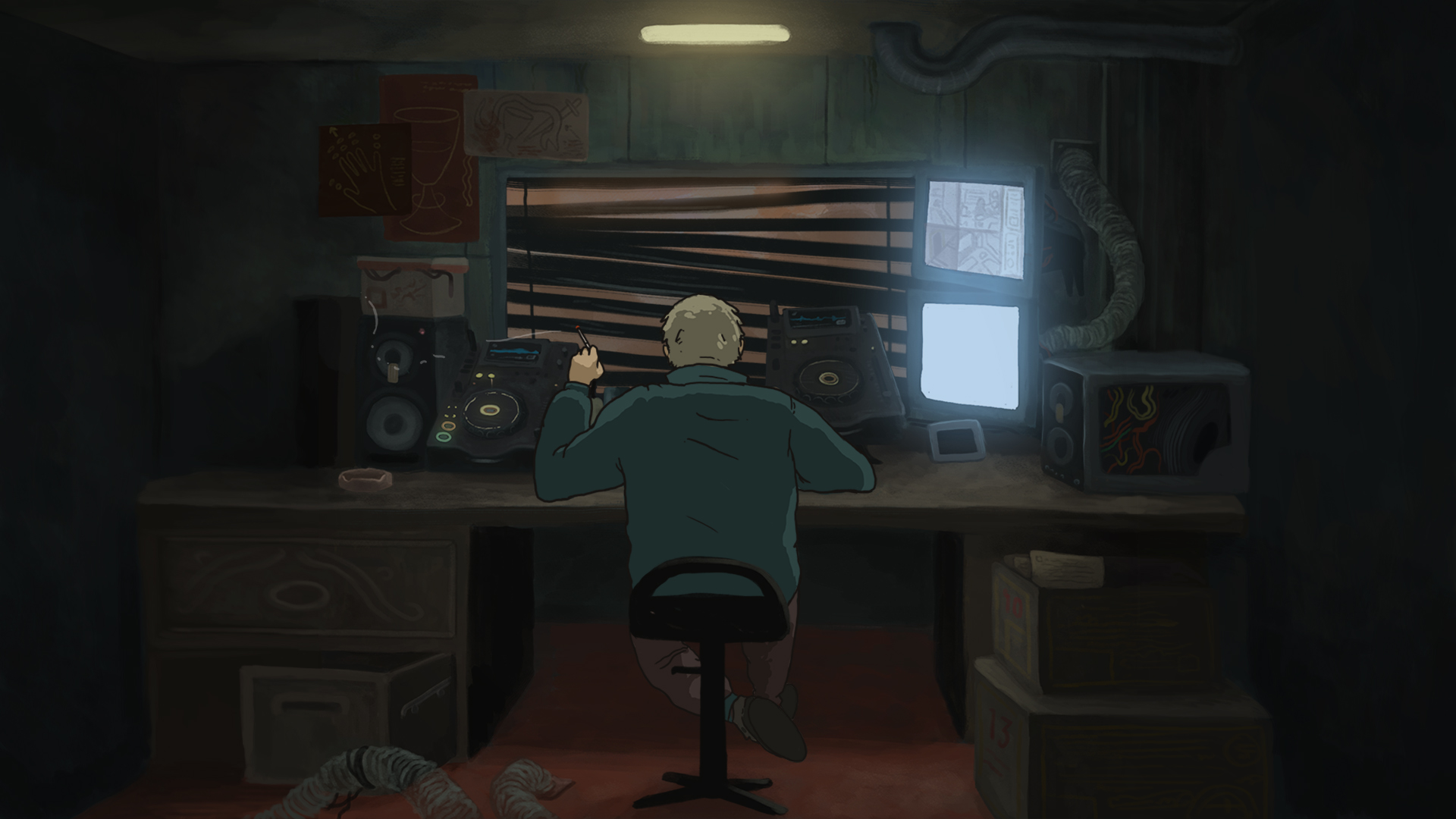 Manchester's Murlo is a name that's been circulating for some time now. His dreamy productions have earned him the recognition of various mainstream artists (his rework of Rhianna's 'Work' has amassed over 2 million plays on Soundcloud and was given the go-ahead as an official release) and much like his name same, his sound and musical ingenuity are only getting better over time. His productions continually push the boundaries of experimental instrumentation, a trait that has helped to generate and cement the consistent hype around his shows and releases. Equally gifted in his artistic endeavours, Murlo embarked on a mini-tour of the UK showcasing an innovative blend of both his musical and artistic skills.
The event was hosted by the esteemed Bristol-based club night Psychotherapy Sessions (PTS) who's ethos is to push the best in underground club culture, cultivating innovative and organic club nights that consistently push the boundaries of electronic music. Priding themselves in their diverse line-ups, previous bookings include artists such as Bok Bok, Mumdance & AJ Tracey, so it seems only fitting that they deliver such an original showcase. 
Combining his intricate productions with delicate, conscious illustrations, Murlo's 60-minute show delivers an original and immersive sensory journey for all in attendance. Masked behind the projector display so as not to detract from the exquisite animations, the night saw a plethora of up and coming artists perform various experimental sets, pushing the boundaries of live and electronic music and embracing the roots of it: sound design. Intertwined with a militantly timed light display, Murlo's illustrations weave between intimate, romanticised storyboards and thought-provoking almost melancholy depictions of characters lost amidst boundless oceans; a relatable and organic display of the man behind the curtains' inner workings.
While immersed in the ethereal melodies of his productions, the visual aspect of the show added another facet to the experience as if bridging the gap between music and art; instead of creating your own internal visual, his was on the screen in front of you. His illustrations were subjective, allowing each attendee a truly individual yet inclusive experience and in my opinion, creating a greater appreciation and understanding of the method behind Murlo's musical genius. A refreshing and inspiring fusion of art and music, I would highly recommend you check out one of his upcoming AV shows.  
Tickets: https://www.facebook.com/events/1409543452475379