BoomTown Fair has made a name for itself over the past 8 years for being known as one of the most diverse and immersive festivals of the summer, home to a "global community of music and freedom loving people". This year brings the eighth chapter to the story of BoomTown and with it follows a line up that'll blow your mind. The festival boasts that it celebrates every kind of musical genre and It's 24 innovative stages showcase talents from ska, punk, disco, bass, techno, and everything in between.
The live music and art event spans four days and is located near Winchester on the green field site of the Matterley Estate. Acknowledging one of the most important elements of the experience as being the great outdoors, the festival aims to recreate their favourite parts of real life towns in true BoomTown style.
The Town Centre is the heart of the city, with its stage standing separately from the other districts. With outstanding artists from each genre the festival offers, the Town Centre is the most diverse of all the stages. You can catch the likes of Bad Manners, Levellers and Babylon Circus killing it here.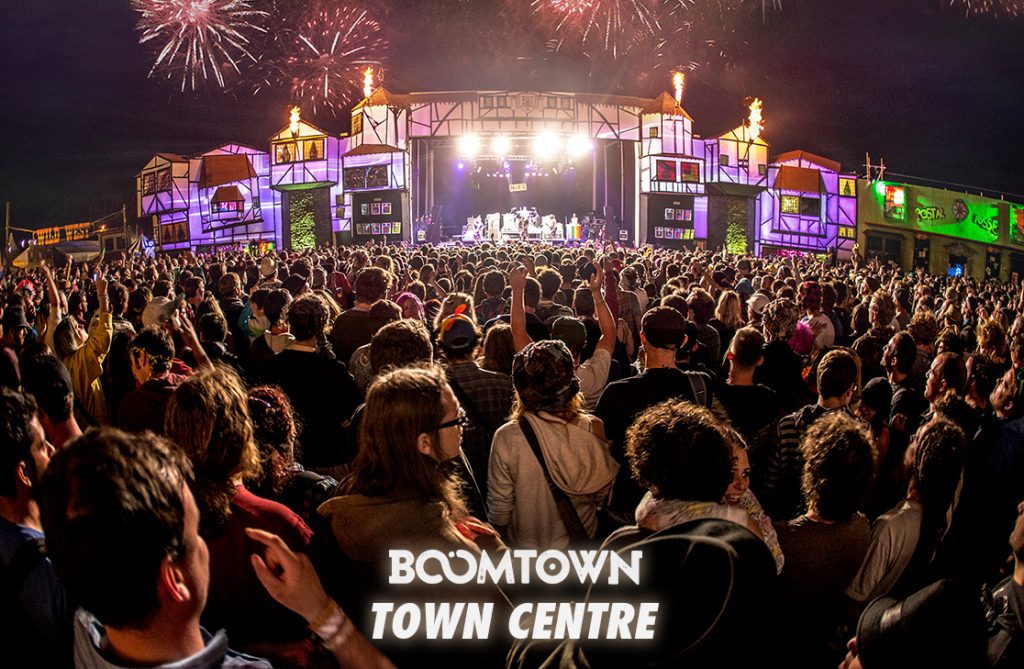 Returning once again as the UK's largest reggae stage, nestled in TrenchTown, is The Lion's Den. Its shows are said to dominate the skyline, hosting crescendos of lasers and flames all to a rare selection of the best in reggae, dancehall, dub and roots. The variation in artists is unparalleled with The Lion's Den hosting the talents of Madness, Damian Marley and Congo Natty, among many others.
Bang Hai Palace treats us to the very best of drum & bass and electronic music from all around the world. Showcased on a nine story "beacon of power", the story goes that the stage is a symbol of hope. You can be sure that here is where the revolution will start. Among those leading us will be Audio, Emperor, Ivy Lab and Calyx & Teebee.
With 21 other stages to explore and must-sees including The Upbeats, Imelda May, and Mefjus, this definitely a line-up you need to witness.
"Everyone is invited to join our family, a global community of music and freedom loving people, who believe that together we can make the world a better place. It's too easy to forget in our everyday city streets, where the only music is the roar of the traffic, what the world is really all about, what life is really all about!"
Check out the line-up below: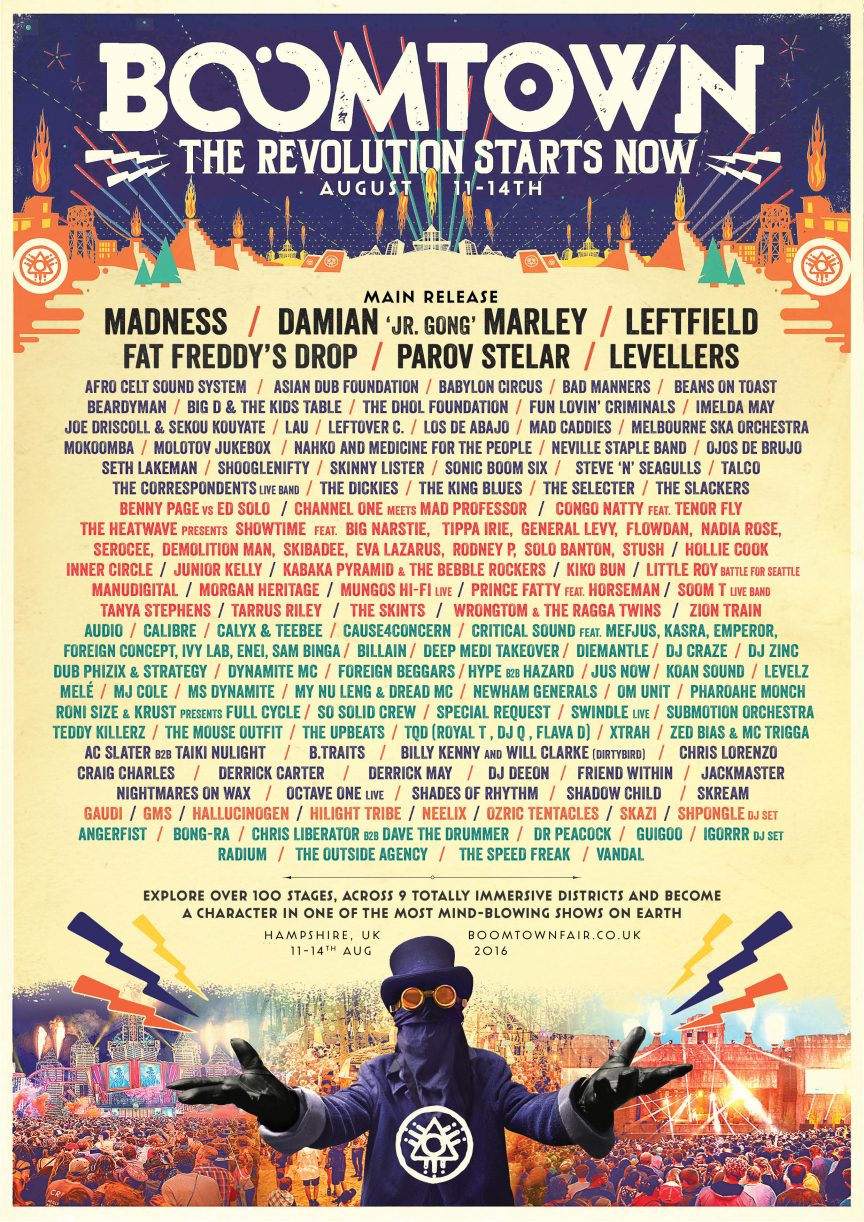 [x_share title="Share this Post" facebook="true" twitter="true" google_plus="true" email="true"][author title="About the Author"][recent_posts count="4″]