As the excitement grows around our second event down at The Brewhouse, most of you should know by now how we at In-Reach throw parties. Never ones to do things in half measures, we have again pulled out all the stops to make sure this is one of the best London Drum & Bass parties of 2017. For those who might be undecided here are 5 stellar reasons why you can't miss out on In-Reach: Back to the Brewery, afterwards you can make up your own mind 😉
Venue
Buried right in the heart of bustling London Fields, The Brewhouse is our home for events for a few reasons. Situated a mere 2 minutes walk from the Overground station and with links to all night tubes it's ideal. The place itself boasts two huge railway arches under which we party, it's perfectly designed to pump out our favourite genre 'til the early hours. There is also a spacious courtyard out back that will provide a great place for a bit of R&R in between the carnage going on in both rooms! On top of this, the Brewhouse provides a vast selection of fresh craft beer. Supplied from London Fields Brewery just across the road this is no place for mainstream lager, it's all about the beer with real flavour.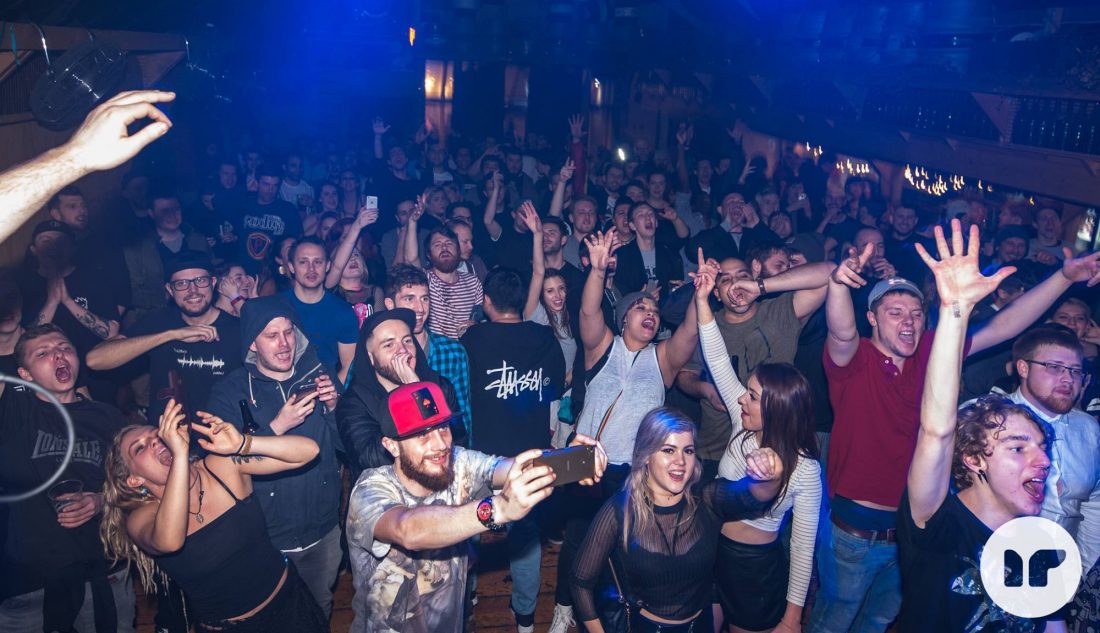 Flexout Audio – Arch 1
Taking over arch 1 again will be Flexout, after the first event we couldn't not get them back. The general nature of the label and the fact no one wanted to leave their room last time made that decision easy. This time they will be supplying some of their finest selectors and a few headliners sure to bring you the most upfront underground beats in town that night. Notably though, for the first time ever in the UK, Amoss will be going B2B with Fre4knc for 2 hours. If their collaborative music production is anything to go by this set really isn't something you want to miss.
Check out this uniquely talented line up in full on the beer can label below, it's large, and hosted by some of our favourites!
Beautifully Crafted – Arch 2
As promised, we are making this an all out Drum & Bass and Jungle party so who other than the notorious Beautifully Crafted Jungle crew to control arch 2. They will be bringing their full set of DJ's on the night and we've add in the infamous DJ Stretch (AKO Beatz Records head honcho), Dextrous and Horrific James so expect some serious drawing! Hosted by none other than Bassline, the only question is how to be in two places at the same time?

BBQ
After the success of the hog roast provided by the lovely people at 'Hog Station', it was another straight forward choice having some food available on the night. This time however, we are switching things up slightly. With the date being right slap bang in middle of summer and the venue boasting an amazing outdoor courtyard, it only made sense to do a BBQ – In Reach style! Come down early, catch some vibes with all the crew whilst enjoying some proper tasty food from a jokes menu, watch this space! Also rest assured vegetarians, we got you.
The People
Last, but certainly by no means least, the final reason why you can't miss Back to the Brewery is literally you, the people! We pride ourselves in bringing like minded heads together to celebrate our passion for Drum & Bass and that really showed at our first event in this new venue. If you've read this far your clearly interested, make the arrangements to come rep yourself! Leave any preconceptions at the door peeps, its strictly vibes inside!
Please take this as your formal invitation to come down and party with us on the 4th August… Hit the link below and make sure of it 😉